ABOUT US
 OUR STORY STARTS FROM YOU

 THANK YOU, THANK YOU, AND STILL THANK YOU.
We will never stop thanking our community for the results we achieved TOGETHER and brought us where we are today.
WHO WE ARE
FitOrFat is a movement, a brand, an identity in which people identify themselves.
FitOrFat has been made up of REAL PEOPLE, who join together everyday to develop the platform and the community.
Our movement has been present since 2015 and deals with everything related to physical condition, health, wellness, physical activity and gym.
It's useless saying that our unique approach has redefined the fitness and wellness experience worldwide.
Our international innovation process and our commitment to partnership allows FitOrFat to serve fitness needings everywhere from dense urban centers to remote island getaways.
WHO WE ARE NOT
FitOrFat is NOT another one of the many stores whose only interest is selling, making money.
FitOrFat is NOT another one of the many stores in which poor products are sold, but our products are qualitative.
FitOrFat is NOT a static, non-existent or bodyless company, we are a team of real PEOPLE, existing, with a name, a face and a brain.
FitOrFat is NOT formed by incompetent people, but by qualified people, with years of experience on fitness and health.
We want to HELP YOU live a healthy and fit lifestyle!
Thanks to the presence of our qualified, expert and dynamic team, we offer a service to community users through information, blogs and products

 useful for their purpose, to reach a goal, to solve a problem

.
Our community looks for people like you if you see yourself in this

 

vision:
- Do you want to
lose fat
?
- Do you want to have the perfect summer body?
- Do you have values ​​you believe in?
- Do you like being healthy?
- Do you like to stay in shape?
- Do you like to have physical wellness?
- Do you like being active and performing?
- Are you a sportman or ain't you very familiar with this world?
Well, if some of your answers are affirmative,
YOU are just the person we are looking for to join our community.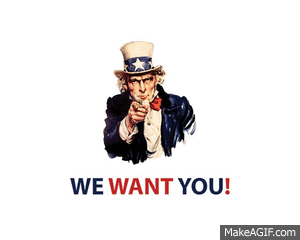 CUSTOMER SERVICES
At FitOrFat, customers are at the centre of what we do and why we do it!
We have a team of knowledgeable sales representatives who are ready to assist you with your fitness equipment needings.
Our crew will be able to answer your questions from honest product information to the best way to integrate a piece of equipment into your workout routine.
We work hard to ensure we have strong relationships with our suppliers, bringing you the best possible prices in the industry.
In fact, if you find a better price on one of our core range of products, we will match it as a part of our brand promises.